Western Bulldogs
Brand Development
Brand Identity
Brand Strategy
Brand Styleguide
Digital & Print Design
Digital Strategy
Environmental Signage
Winning the hearts and minds of the west.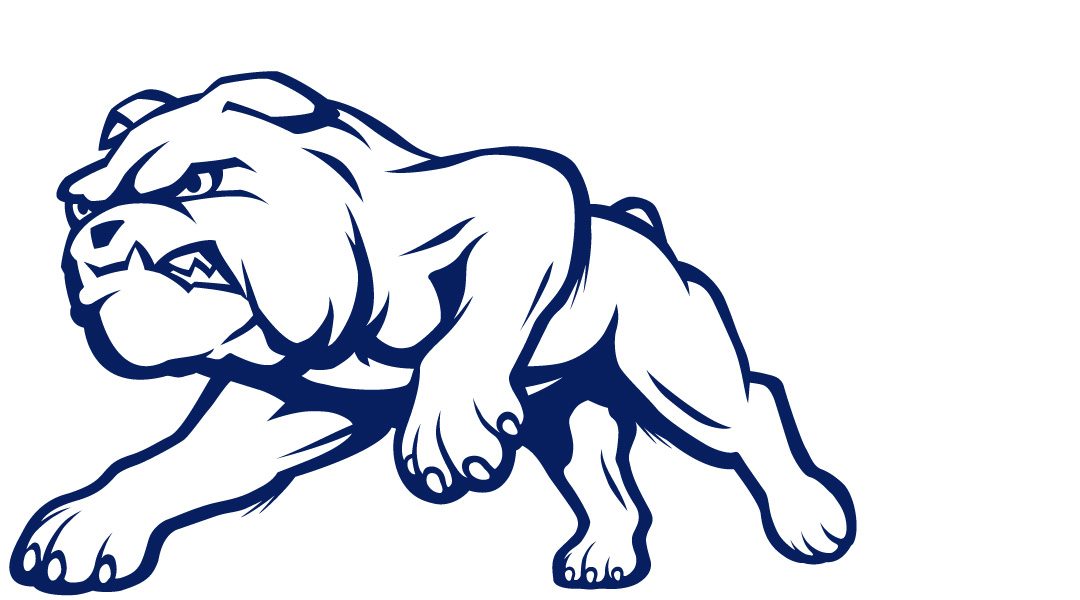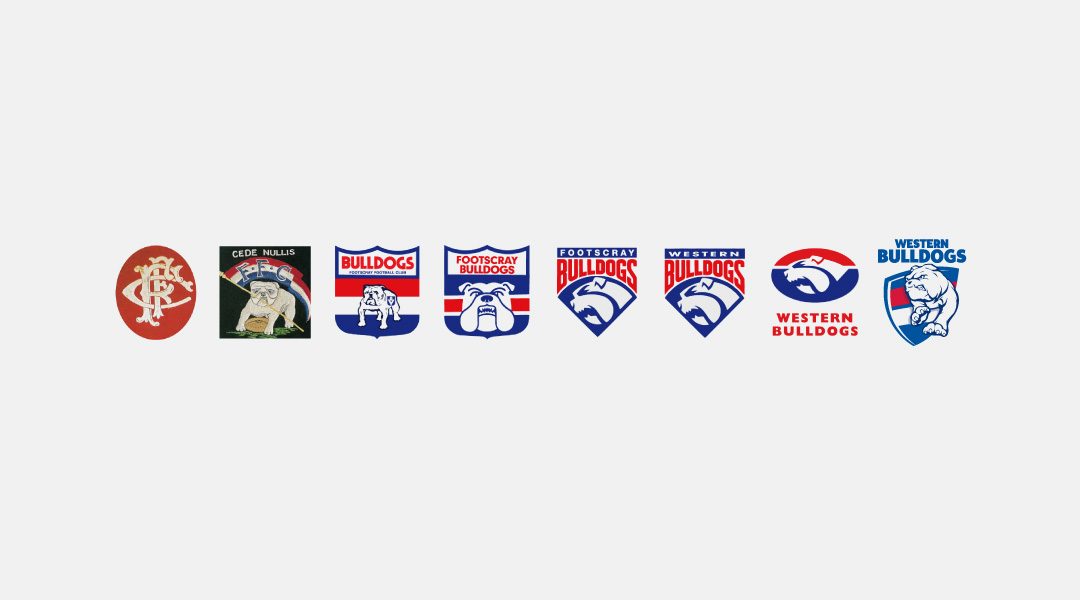 Arguably more than any other AFL team, the Western Bulldog's brand mirrors its local geographic heartland. Traditionally a tough, resilient and fiery blue-collar team, the Club and its fans remain extremely proud of its uniquely "Western suburbs" heritage and personality.
The Western Bulldogs now have a new story to tell. One where those central "fighting" characteristics remain ingrained, but blended with stability, ambition and new growth opportunities.
This positivity is supported by the environment in which the Club now operates, including a market-leading elite training facility, an extensive portfolio of community engagement programs and a growing fan base. The Western region of Melbourne too is changing. Experiencing unprecedented population growth and investment in housing and commerce it is now the fastest growing region in Australia.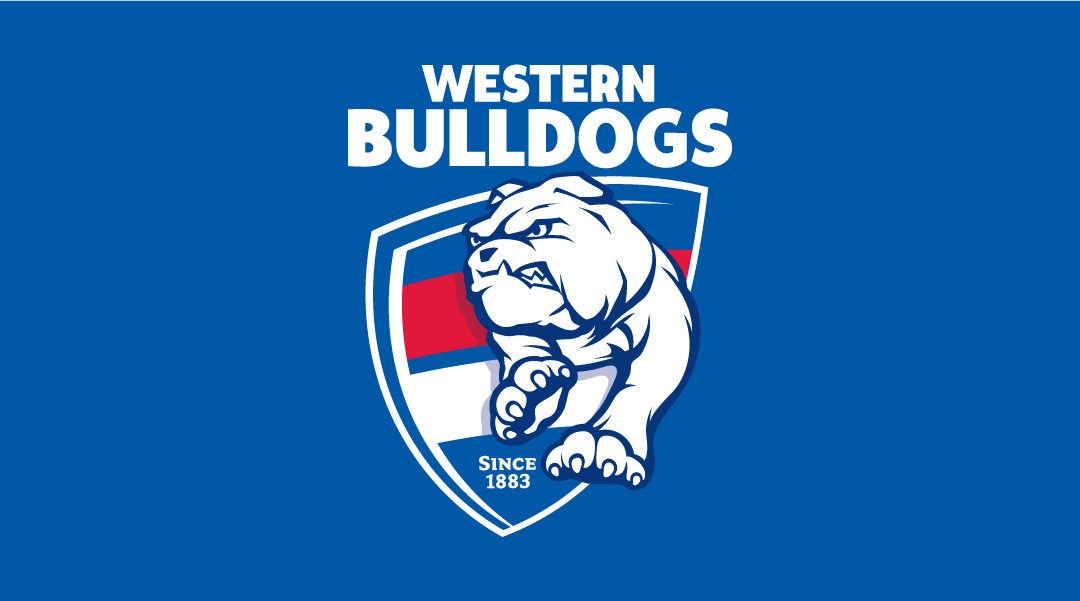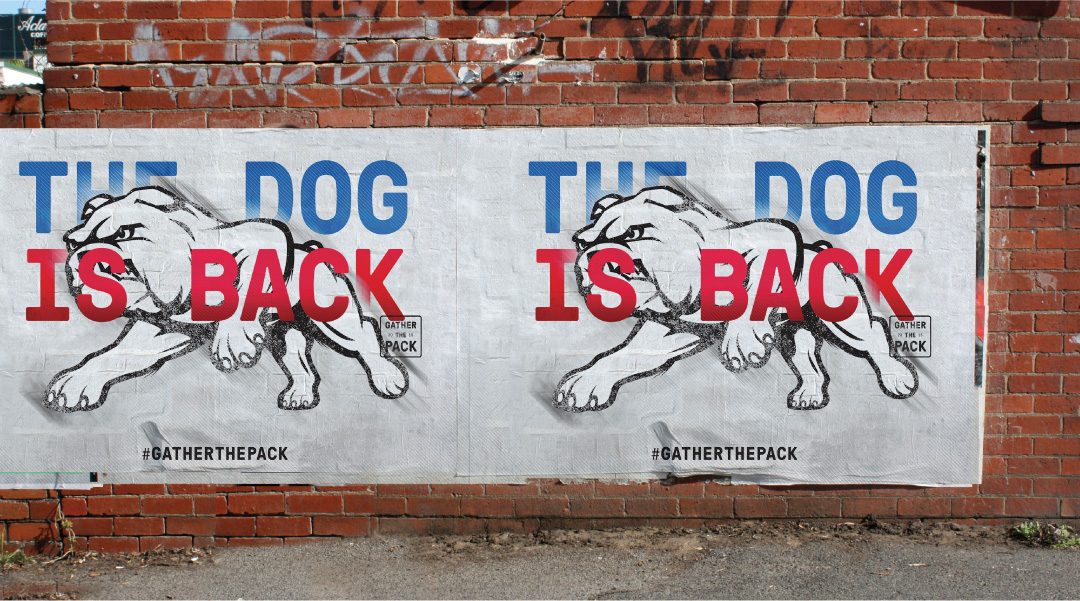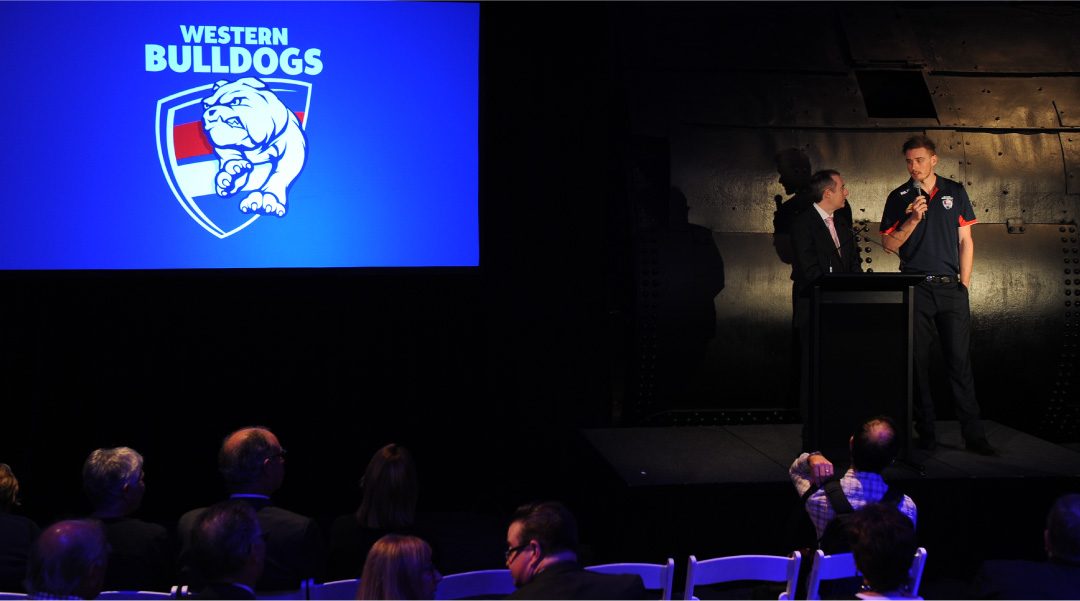 The task of changing or updating such a brand demands great respect and understanding of its heritage and core values.
Extensive research was performed to help unearth the correct Bulldog pose while reinforcing Western Bulldogs brand values. A dynamic & ruthless Bulldog supported the values while still embracing all its natural traits.